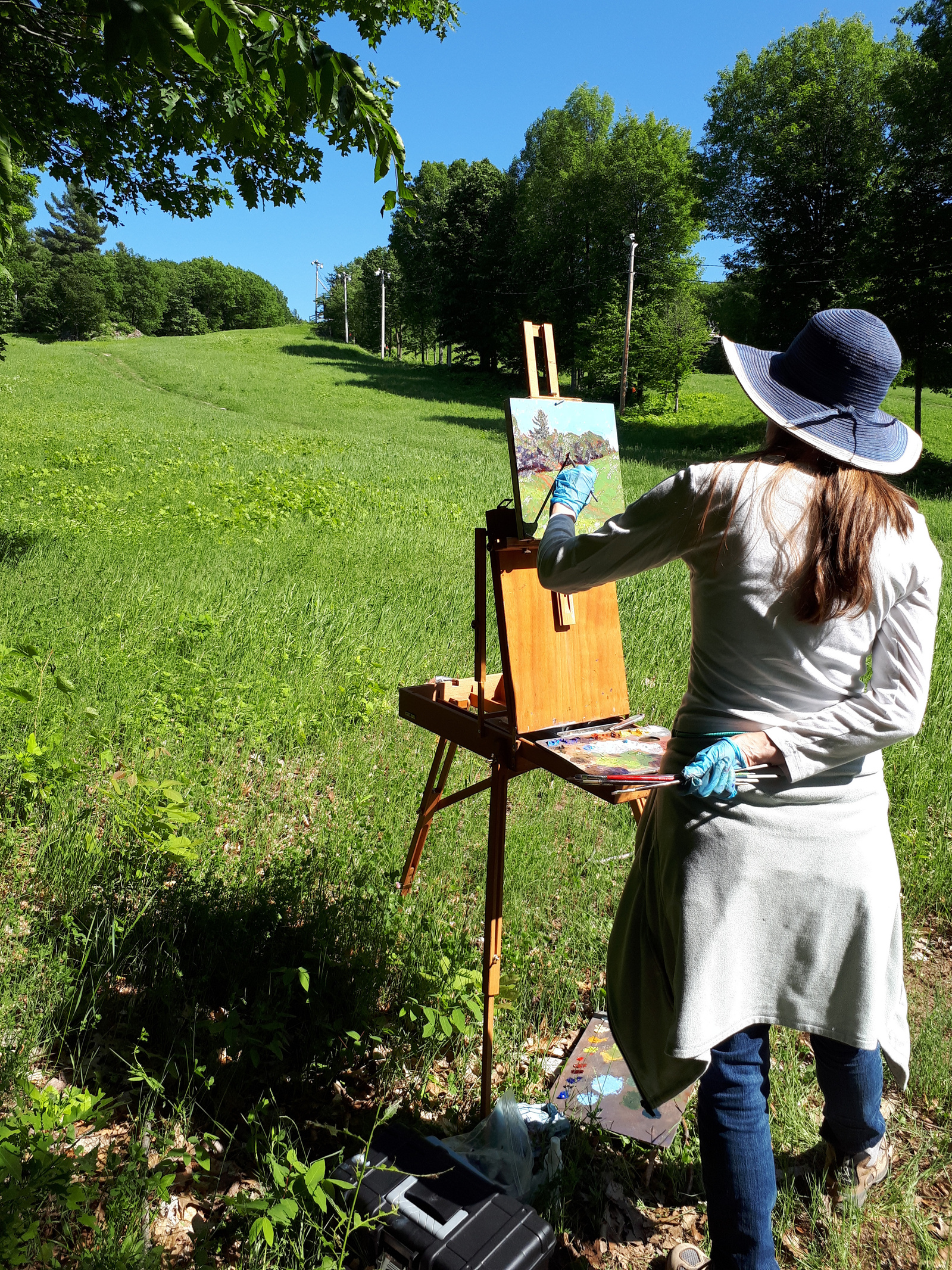 September 21, 2018, 10am to 4:30pm
(rain date September 28)

Join instructor Allana Benham for another 1-day plein-air oil painting workshop at Mount Rigaud, Quebec. The late summer colours are beautiful this time of year, and the weather is perfect for a day of painting outdoors. We will examine composition and colour mixing as we observe nature in a beautiful setting.
Cost: $125. taxes included

Email us if you are interested!